In this article we will present you a way to bypass Windows 10 password. Since 2009 there is only one tool that can truly bypass Windows password – this software is called KON-BOOT. Unlike other tools KON-BOOT does not modify, crack or change the Windows user password. Kon-Boot virtually changes the contents of Windows kernel which allows users to enter any Windows accounts without knowing the previous password. So far KON-BOOT is the only tool worldwide to bypass Windows 10 online / live password.
HOW TO USE KON-BOOT
In order to use KON-BOOT you firstly need to create KON-BOOT USB (install KON-BOOT to pendrive).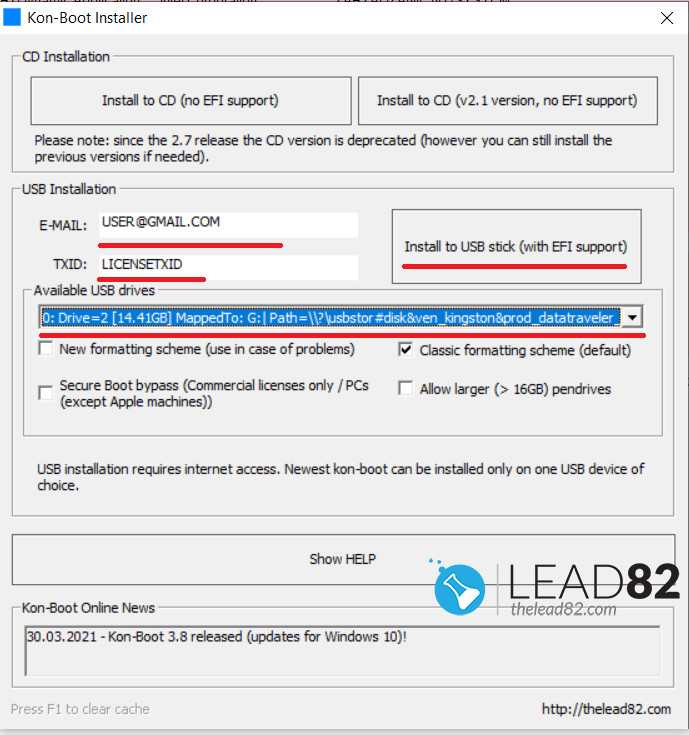 Run KON-BOOT installer, fill the license information, pick target USB pendrive and click Install to USB stick
Insert the newly created KON-BOOT pendrive to target computer
Boot your target computer, during boot press F2 (to enter BIOS setup) or press F12 (to enter One-Time Boot menu)
In BIOS SETUP set the BOOT option to USB or UEFI USB, save and reboot. Or in te One-Time Boot menu pick the BOOT option to USB or UEFI USB.
You should see KON-BOOT boot menu, from this point everything sbould be straight forward. Please see the video below.
As you can see kon-boot is a tool that can bypass Windows (including Windows 10 online / live accounts) password. You can read more about the product here: https://kon-boot.com
Kon-Boot works with following systems:
All Windows systems starting from Windows XP to Windows 10 (both x86 and x64) – so basically Windows XP, Vista, 7, 8, 8.1, Windows 10, Windows Server. It basically provides supports for almost every Windows operating system.
USE MICROSOFT SERVICE TO BYPASS WINDOWS PASSWORD
Live.com is the official password recovery website of Microsoft account that helps the Windows 10 users to reset Windows 10 password. You can easily use it to bypass Windows 10 password if you are using Microsoft account for login. This method is excellent when you have access to a recovery email address or a phone that is registered with that Microsoft account.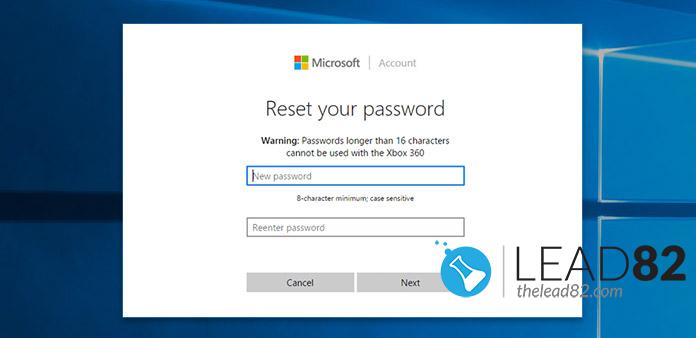 Step 1: Open a favorite browser and visit live.com password reset page from here (https://account.live.com/password/reset).
Step 2: Enter your email address associated with your Microsoft account.
Step 3: Now, enter recovery email address or phone number to get the confirmation code. Click Next button.
Step 4: Now, note down the verification code sent by Microsoft.
Step 5: Go to the recovery page of Microsoft and then enter the security code, and further click on the Verify button.
Step 6: Assuming the verification is successful, then you can set a new password for future login.
Please note this process only works when you login Windows 10 computer via Microsoft account. If it was a local account, then this method will not be useful. Secondly, if the provided data during the verification process does not match with the details offered by you to the Microsoft account, then verification may fail and you will not be able to bypass your Windows 10 password.
BYPASS WINDOWS 10 PASSWORD ON LIVE / ONLINE / MICROSOFT ACCOUNT
As mentioned before KON-BOOT is the only tool worldwide that can bypass Windows 10 live / online account passwords. So what is Windows 10 live / online account? It's basically an account set up on your PC which is affiliated with your e-mail address contrary to the local Windows accounts. Kon-Boot supports such accounts in commercial licenses and Windows 10 installed in UEFI mode (currently default)
BYPASS LOCAL ACCOUNT
A local account is about as old school as Windows gets. You don't need a network connection or an email address; instead, you create a username and a password, both of which are stored on the PC where you create them and grant access only to that device. KON-BOOT can bypass those accounts as well and let you login without a password.
You can read more about the product here: https://kon-boot.com
Command Prompt
Maybe you already signed into Windows 10 but can't remember your password? You can use your current account to get back in again? You can bypass old Windows password and set up your account for auto-login using the command prompt.
Press the Win + X keys and select Command Prompt (Administrator) from the menu. If you can't find this option from the list, type cmd into the taskbar search box, right-click on the Command Prompt option and choose Run as administrator from the menu.
Command Prompt window should open, type in the following line:
net user username *
Replace username from the previous command with the username for the account. Press Enter. 
When you see Type a password for the user,  just press Enter. 
You'll be asked to "retype" the password. Again, just press Enter.
Now when everything is done your account no longer requires a password. This means that the next time you boot up Windows, it will automatically log you in. In this technique we have basically reset (erased) the password for the username account. It is a pretty safe solution assuming you have administrator access to the command line or you are already logged in to your Windows system.
Conclusion
We hope you will be able to bypass Windows 10 password using any of presented methods. If you had used Windows 10 through Microsoft account, then you can use Live.com, but if you don't remember the secondary password, then you should use Kon-Boot for Windows. Command Prompt is may be also useful when you can use another Windows account.