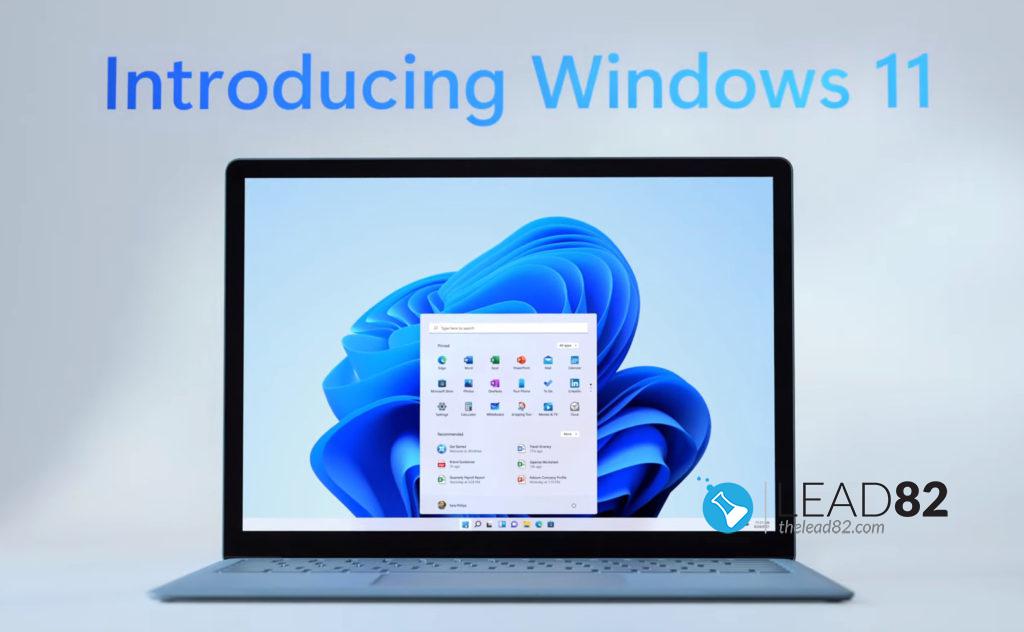 To change your username and password in Windows 11 is very easy and pretty much similar to the procedure required in previous Windows systems
You can manage your account details in Settings menu.
Additional good solution involves using the Control Panel (tutorial below)
Using special keys on your keyboard is one of the simplest and fastest options you should check.
When you install or have installed your system changing your username and password in Windows 11 is probably the first action to do in order to personalize your system.
Entire procedure is quite simple and the available methods are not time-consuming. Usually they limit to few additional clicks here and there.
It is worth nothing that there are different ways to manage your username and password in Windows 11. They work for both administrator and other accounts.
In this article we only present the most helpful options in order to change your Windows 11 account details. Check out the guide below and pick your best option.
Manage password from Control Panel
Press the Windows key on your keyboard.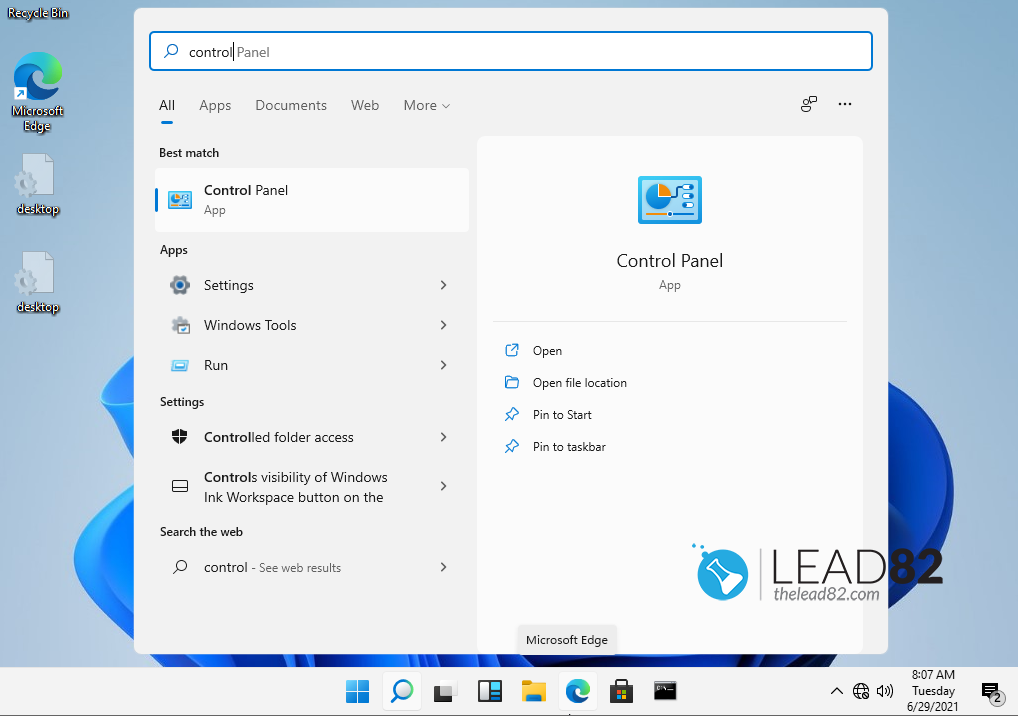 Type Control Panel, and click on it.
Pick User Accounts option, and click on Change account type.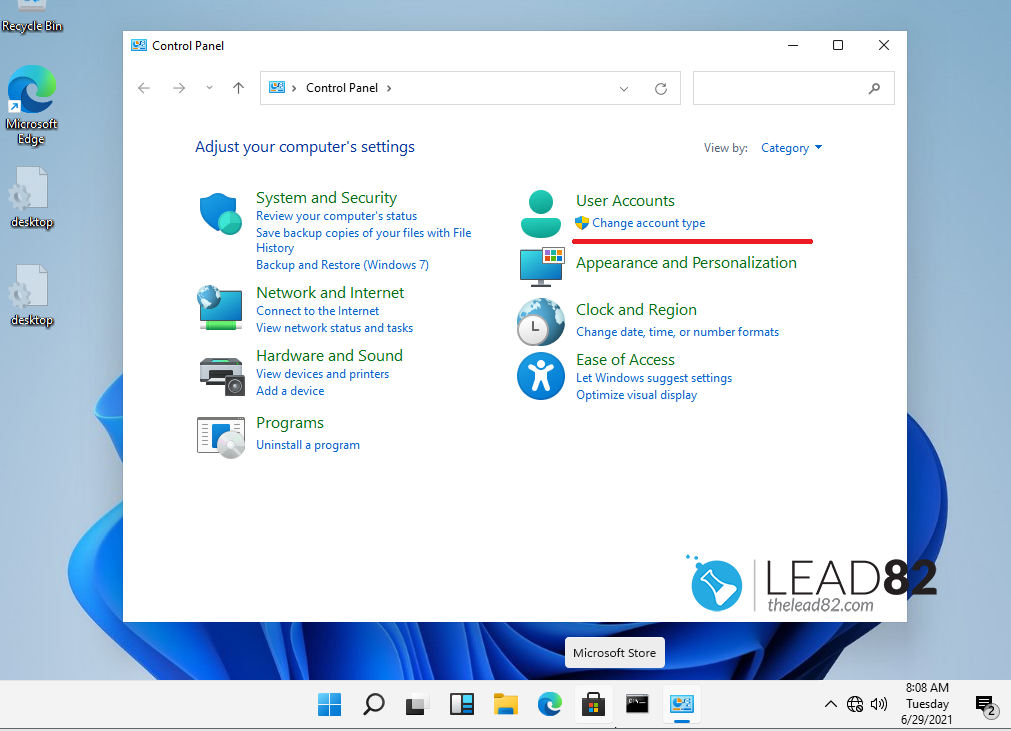 Select your target account.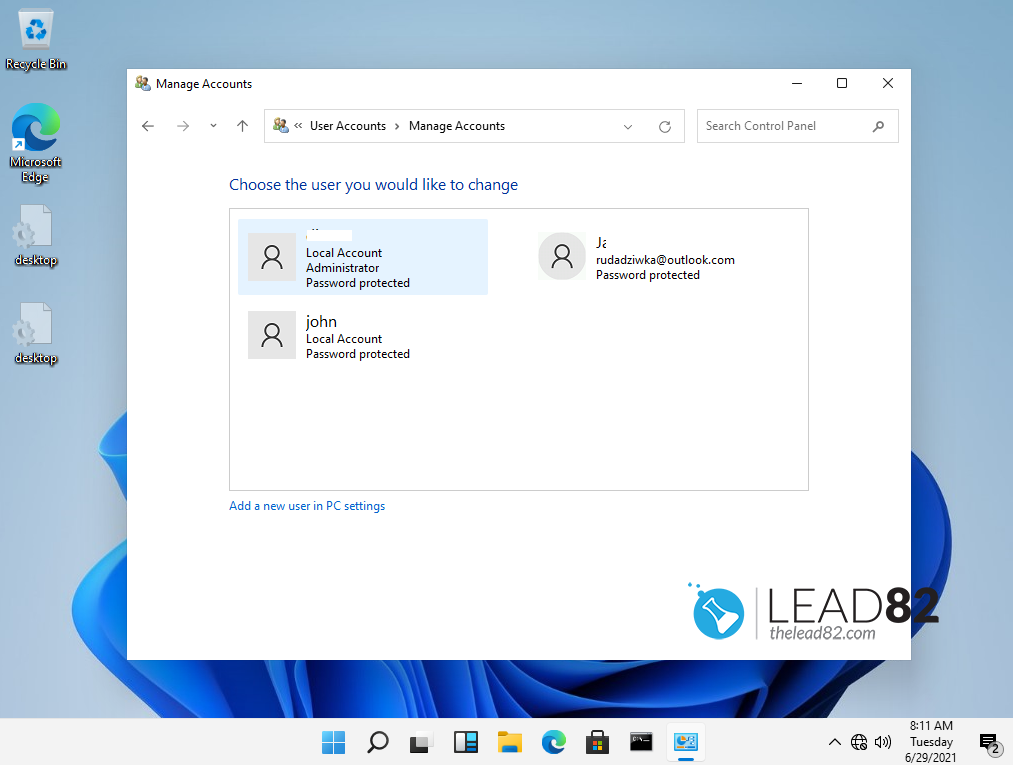 Pick the Change the password option.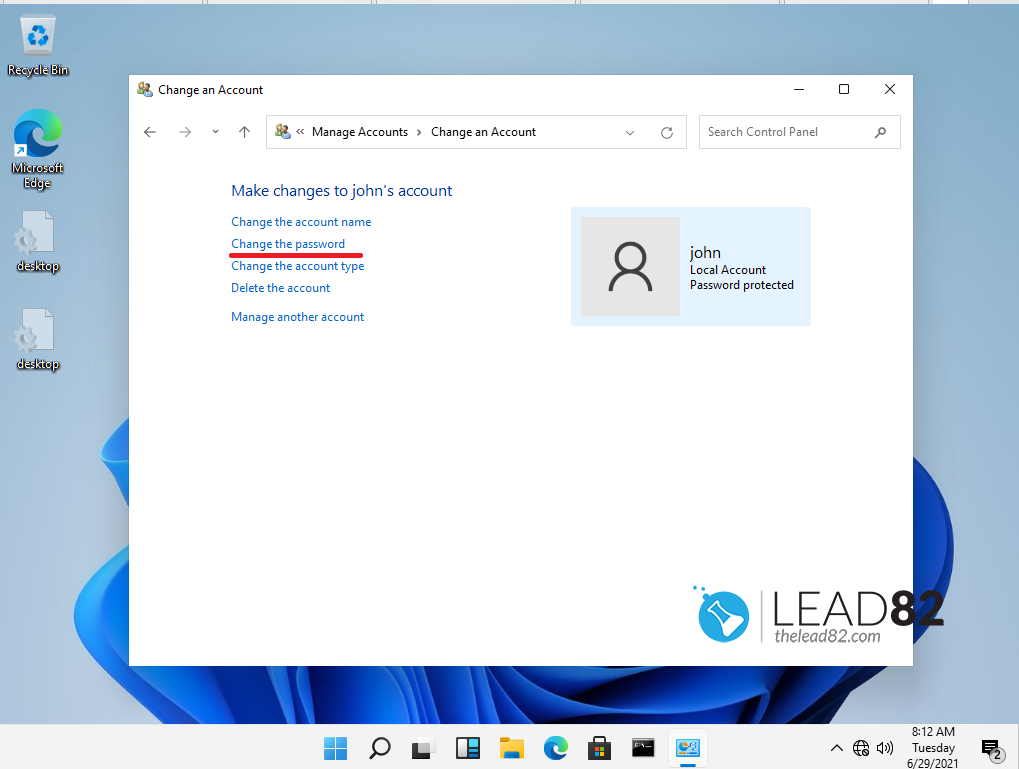 Change account name on Windows 11 with Control Panel
Confirm and you are done!
change my password username in Windows 11 USING KEYBOARD
Press simultaneously the Ctrl + Alt + Delete keys, new screen should arrive on your screen
Pick Change a password.
Enter your current password, then type the new password, and confirm it.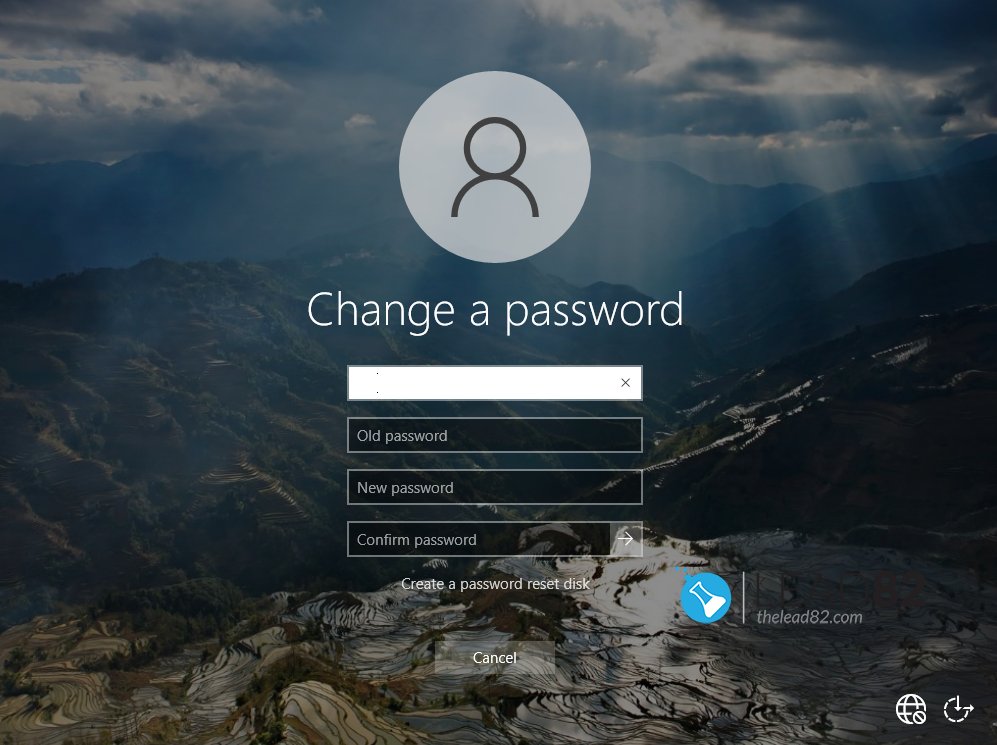 That's pretty much it. This is the fastest and simplest method that will help you to change your password in Windows 11 is by using specific keys on your keyboard.
Change Windows 11 password using system settings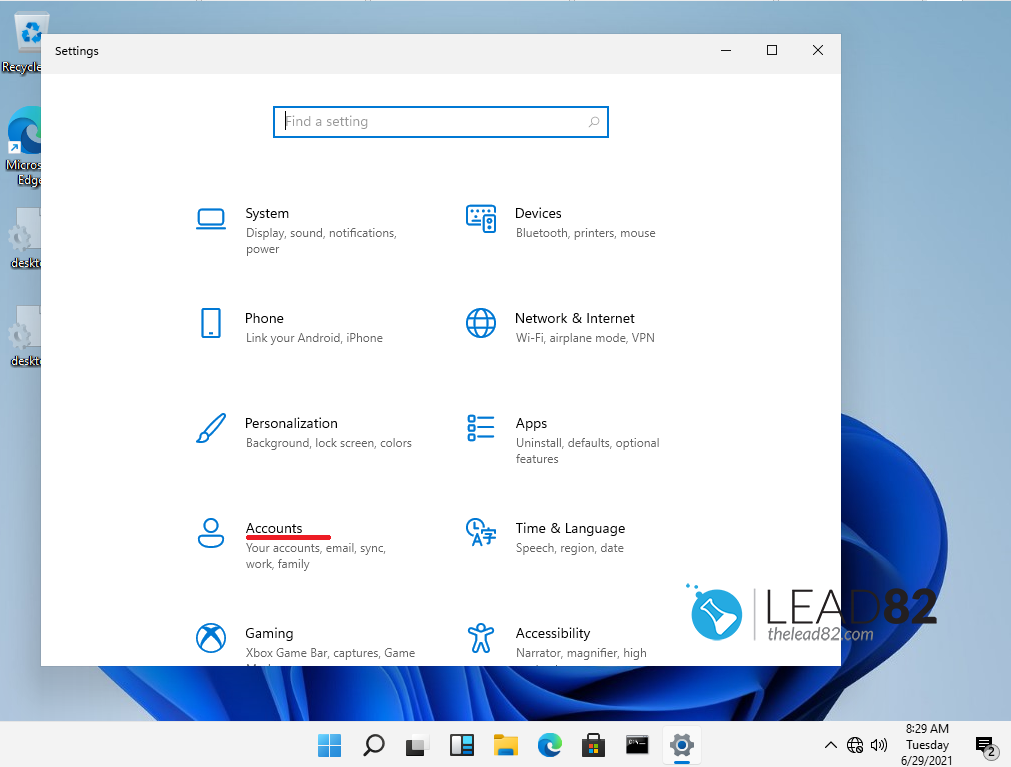 Open Settings
Pick Accounts
Select the Sign-in options from the left window panel
From the right side, click on Password, then select Change
Type the current password.
Type your new password, confirm and click Next
That's it! We hope you have enjoyed this article and learned how to change password username in Windows 11.