So you have lost your mac password? or perhaps you are locked out of your Mac? Don't panic! In this article we provide 3 solutions to forgotten Mac password problems.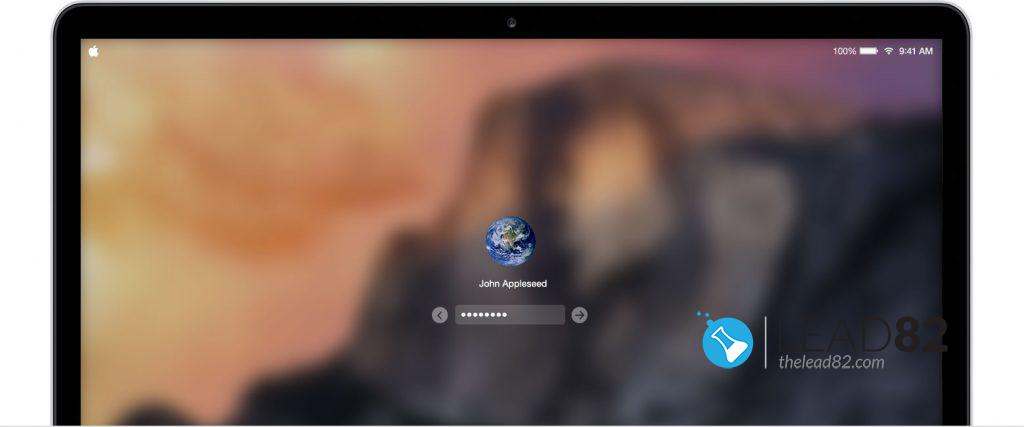 UTILIZE APPLE ID TO CHANGE MAC PASSWORD
If you have linked your Apple ID to your user account on your Mac during macOS installation you will be able to reset it with just few clicks.
Enter the wrong password three times
You will be asked by the system if you want to restart your computer to use the password recovery options. Use this option.
You will be asked to sign in with your Apple ID.
Select the target user account (the one you want to reset password for)
Enter new password
Voila you have solved the lost Mac password problem!
USE ANOTHER ADMIN ACCOUNT
If you are able to use administrator (admin) account on your mac you can change the password for any user account who lost their password.
By default the person who first set up the Mac has an administrator account, but you can verify this by logging in to your account and opening System Preferences > Users & Groups and viewing the list of user accounts on your Mac.
In order to change the lost password:
From that same Users & Groups screen, click on the lock and enter your admin name and password when prompted.
Select the user you need to reset the password for and use the Reset Password button.
Voila you have reset your Mac password and your lost password problem is now solved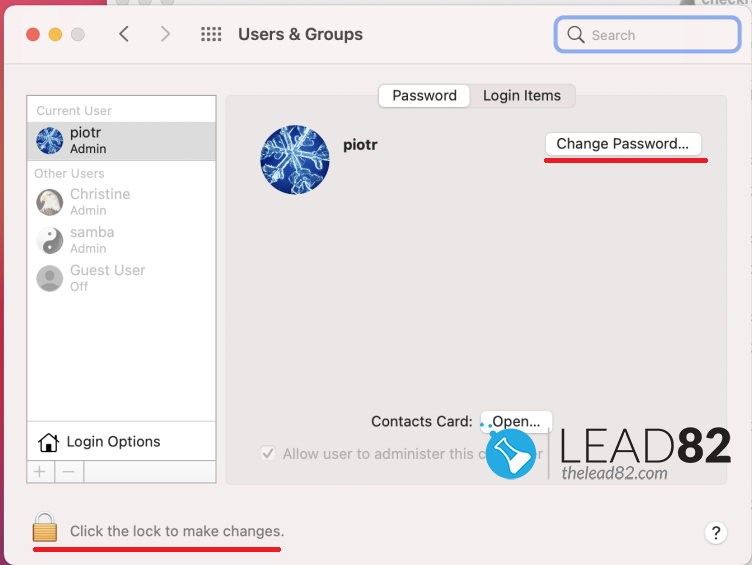 TRY KON-BOOT TO BYPASS MAC PASSWORD (EASIEST WAY)
KON-BOOT is the only tool which can bypass Mac passwords without knowing your old password. KON-BOOT tool makes the entire process as easy as it gets and the best part is you don't have to remember Apple ID or know any similar information. Just boot with KON-BOOT USB and it will solve this problem for you. This tiny tool can solve your lost mac password problem in a minute.
This entire process is simple:
PICK BYPASS OR NEW ACCOUNT MODE
WAIT FOR MAC TO BOOT, IF YOU HAVE USED THE BYPASS OPTION PICK ANY USER, PUT ANY PASSWORD AND PRESS ENTER
VOILA YOU ARE IN